Product Line
TRC has chosen to invest our capital and knowledge into selected product lines. By limiting our focus to drivetrain, hydraulics and related components, we are able to provide a deeper level of understanding, deeper inventory investment and provide a better value to our customers in these product areas.
Within each product area, TRC has aligned itself with the leading manufacturers. In this way we can add value beyond "just having the right part on hand".
Transmissions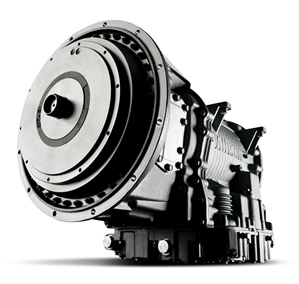 TRC cut our teeth in the transmission business. From pickup trucks to severe duty applications we have the expertise to meet your expectations—every time.
As an authorized Allison overhaul dealer, our genuine Allison Transmissions are only built with 100% genuine parts. With the advent of electronics in the Allison product line, it is increasingly important to retain this close association with the factory to stay abreast of the revolutionary changes in the product.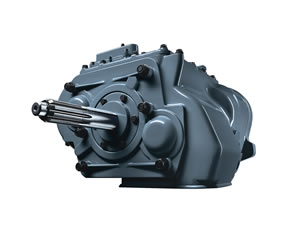 As one of three authorized rebuilders for Eaton Transmissions in North America, we have worked closely with Eaton Corporation to comply with their stringent qualifications. Our Eaton Authorized product is backed by Eaton nationwide as a sign of their confidence in our product and our process.
We are an ISO 9001-2008 certified company ensuring a consistent documented method of remanufacturing. Every transmission is remanufactured to a consistent bill of materials, tested per OE spec on one of 11 dynamometers and serialized for tracking purposes.
Axles / Differentials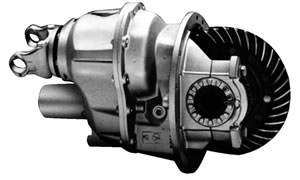 TRC remanufactures a full line of rear axle assemblies and differentials. Our remanufacturing process has the most stringent quality standards in the industry, backed by a solid "no hassle" warranty, that will keep your customers on the road where they belong.
Complete disassembly and inspection of all parts and components.
All units receive new bearings, snap rings, shims and a new bolt kit.
All gears that do not meet specifications are replaced with new.
All cases are inspected and machined to OE specifications.
Salvage criteria is based on OE spec levels.
Over 1500 differentials are in stock and ready to ship same day.
Hydraulics




We are Eaton's premier distributor in New England and the Mid Atlantic for the brand names Eaton, Vickers, Char-Lynn, Integrated Hydraulics and Hydro-Line. As such, we provide engineering services to the mobile hydraulics markets. We can design systems, troubleshoot existing systems and provide additional value added services. Additionally, we are a stocking distributor for the largest names in mobile hydraulics, such as Muncie.
Off Highway









Our Off Highway focus includes the following:
TRC is a factory authorized overhaul center for Allison and Spice/Clark/Hurth
All Off Highway units are remanufactured to factory specifications but factory trained technicians using OEM parts
All friction materials are replaced on every power shift transmission
Completed unites are tested under load on specially designed dynomometers
Steering Gears / Pumps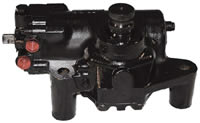 Our reman portfolio includes a complete line of steering gears and steering pumps. We offer coverage from light-duty through off road vehicles.
Our reman process includes:
Complete disassembly / inspection of each steering box.
100% replacement of all wear parts such as seals, washers, gaskets, bushings, etc.
Salvage criteria is based on OE spec levels.
Testing includes pressurizing all boxes to 125% of rated pressure.